Dream-like almost-empty landscapes dominated this month. Scroll to see the winning shot, judged by Mick Ryan of fotovue.com. All monthly winners will be displayed at the year-end exhibition at the Guardian's London HQ; the overall winner gets a fantastic Secret Fjords' self-drive holiday to Iceland for two people with Discover the World
---
Giulia Ghinelli
Hmong ladies walking me to the village of Tivan, in Sapa. During my four-week trip to Vietnam I spent three days at one of the hill tribe's homestays, and it was one of the best experiences I had in Vietnam.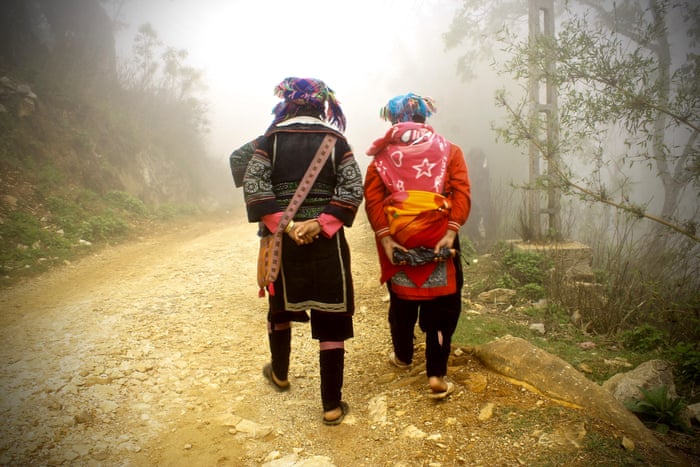 Ondre Nowakowski
On the island of La Gomera, in the Canaries, in January every year there is a celebration of its patron: Saint Sebastian. The inhabitants descend upon the town for the Romería, a weekend of parading, dancing, singing and feasting in traditional dress. This is a fortunate, candid photograph, taken at midnight. I was drawn to the "ancientness" of the imagery juxtaposed with the use of the mobile phone.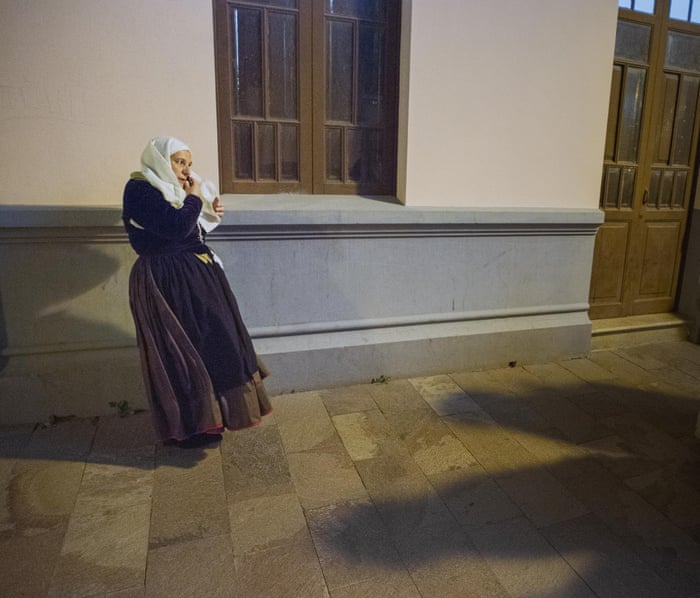 Jonathan Snowball
While driving to the east of Vienna, towards Bratislava, I came across a large wind farm, and felt the low light and clouds added to the dramatic scene.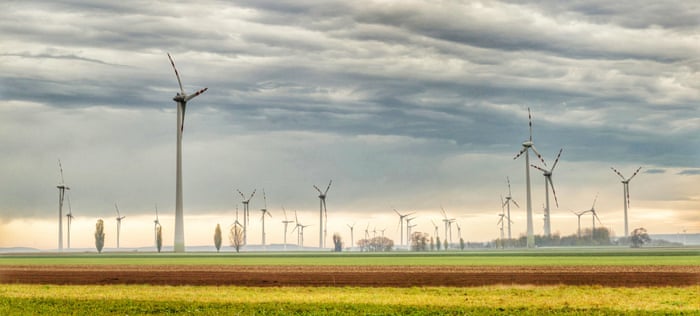 Alexandra Louise Clintworth
A double rainbow that I felt was showering luck and love over Naples – with Mount Vesuvius looking on.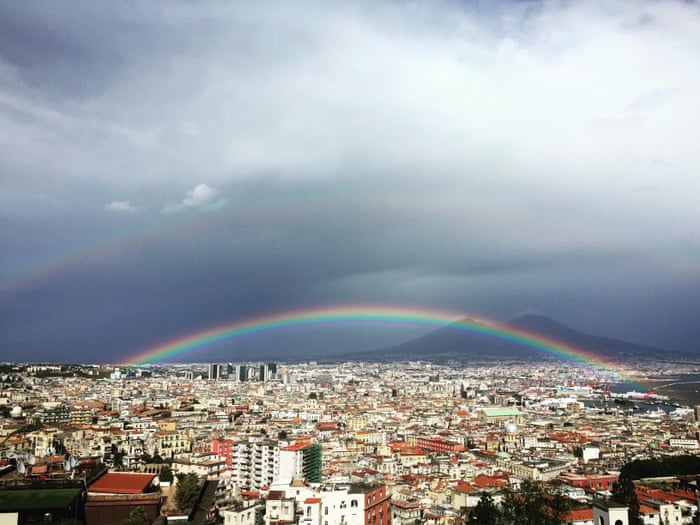 John Marsland
A man sells homemade snacks from his cart on the promenade by the Galle Face Hotel, Colombo, Sri Lanka. Shortly after this image was taken there was a huge downpour and everyone had to run for shelter.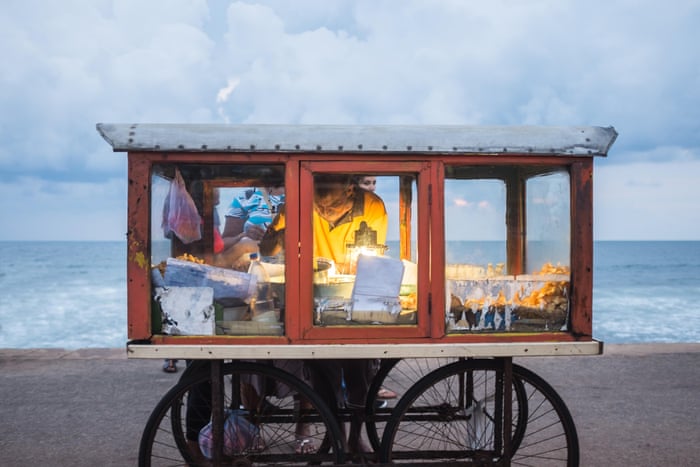 Pepe Escuredo
Field of Light Uluru is the British artist Bruce Munro's latest light installation, with more than 50,000 light stems. The frosted-glass spheres bloom as darkness falls over Australia's spiritual heartland.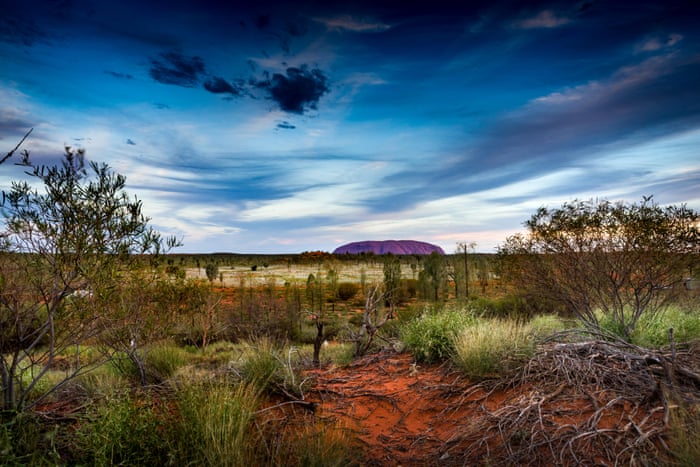 Luke Pilkington
Above the chaos of thousands of flapping prayer flags, in Tibet, a buddhist throws prayer slips into the wind.
Christa Lamb
I've been trying to get to this place, Coyote Buttes in Utah and Arizona, US, for many years. I finally got there in January this year. It was worth waiting for. Dreams do come true.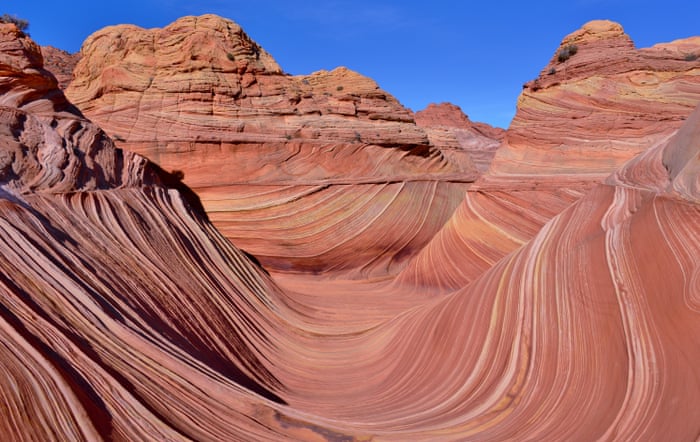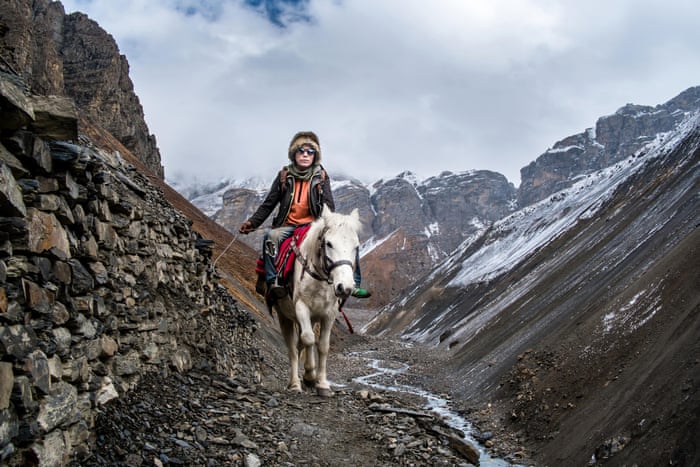 Mike Cooke
Golden Mist on Elterwater in the Lake District. After a 4am alarm and a two-mile run to the top of the fell behind our campsite, I waited for the moment when just enough of the lake started to reappear from behind the mist and the sun reached out from the other side of the valley.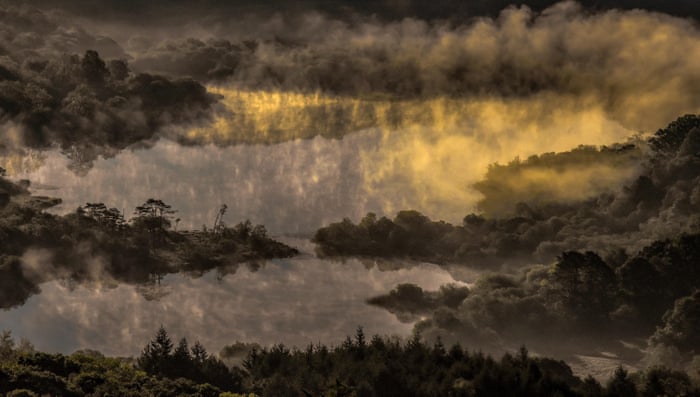 HM Jackson
This photograph was taken while staying at Giraffe Manor in Nairobi, Kenya, at Christmas 2015. Every morning the Rothschild giraffes come up to the manor for breakfast.
Doug Stratton, runner-up
I took this at 7am during an unusually quiet moment in the Arashiyama Bamboo Grove, in Kyoto, Japan.
JUDGE MICK RYAN SAYS:
'The classic lead-in and vertical lines of this walkway through a bamboo forest are made complete by the two figures in the distance and the light illuminating the pale green of the canopy.'