This is absolutely the BEST travel hack I've seen in ages.
It's an idea come up with by three lifelong Canadian buddies who love to travel but hate to lug a huge bag around – a perennial bugbear for most of us serial trekkers.
The vast majority of our luggage capacity is taken up with clothes; so wouldn't it be great to reduce a month's worth of tees, pants and socks to just two or three items?  Sounds impossible doesn't it?  Well not with Unbound Apparel.
Thanks to these clever dudes, you can go for weeks – yes weeks – wearing the same clothes WITHOUT THE NEED TO WASH THEM!!  Seriously – you just need one tee, a couple of pairs of pants and the same of socks.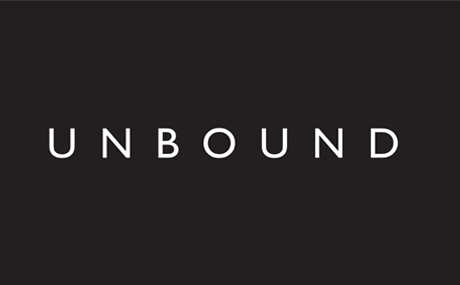 HOW??  Because they're made of high-quality Merino wool.  If you didn't know, it's wool from sheep that originated in Spain and are now bred all over the world, particularly in the southern hemisphere.  Merino wool is special because it is ultra thin and light, yet ultra warm, anti-bacterial and anti-wrinkle – making it the perfect fabric for travellers.
Until now, Merino has been traditionally used for high-performance active wear.  That means flashy colours, intricate patterns and very athletic fits and functionality.  It also means it's expensive and hard to find.
But the team has solved these issues by redesigning simple, efficient styles for the modern savvy trekker.
The collection, designed by the Toronto-based company, currently comprises a T-shirt in a choice of two colours and two neck lines, men's briefs and socks.
The guys announce:
"We now work with ethical manufacturers in 3 countries, source eco-friendly materials and have established an independent fulfillment operation that ships to countries all over the world.
Unbound is a new venture that solves a problem we've had with our own travels. We've been working late nights and weekends on refining what we feel is the perfect travel clothing. We've been testing our prototypes for months (and all over the world) and it's changed our lives."
Here is an example of what one of their prototype shirts has gone through without a single wash:
Worn 46 days in a row without exception
In that 46 days worn in the gym around 6 or 7 times through heavy cardio (testing the product was the motivation for the gym more so than sheer discipline, they joke)
Worn twice in the sauna (they meant it when they said they took this to the limits)
Worn to bed some nights and stayed on the body right through the day
Taken to Shanghai, Bangkok and Koh Tao, Thailand and worn daily in sweltering 40 degree weather.  (see the Indiegogo video below)
The products have proved such a hit with fellow travellers that the company exceeded its $30,000 crowdfunding goal by over 500% before launch date!!